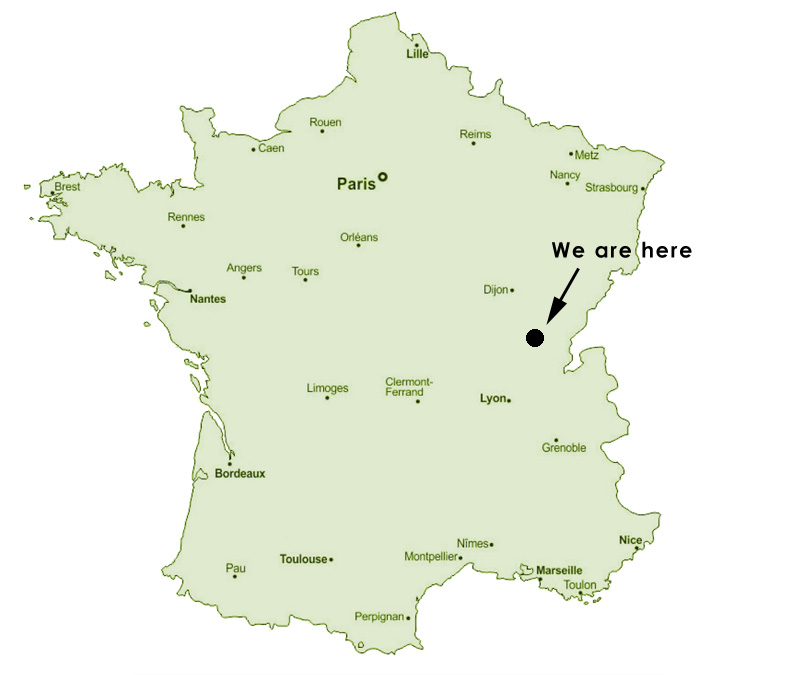 Maison McDonald is located in the village of Blois-sur-Seille, 39210 Voiteur, Jura, Franche-Comte, France.
There is lots to see and do in the surrounding area, as well as easy access to bigger towns for supermarkets, restaurants and more.
In addition to the attractions of the next villages of Baume-les-Messieurs and Chateau Chalon , the nearby towns of Lons-le-Saunier, Dole, Arbois, Salin-les-Bains and Poligny are well-worth exploring.
Or venture further afield to Dijon, Beaune or Lyons to the west – or Geneva, Lausanne and the Col de la Faucile to the east.
After you've made your booking we will provide detailed driving instructions for a stress-free journey to Maison McDonald.