Self-catering holiday cottage with modern amenities
Sleeps up to 6 + child in the Jura (39), France
To book telephone: 078 9191 8625 or 016 4279 0766
or email: lizandrobininyarm@yahoo.co.uk
Enjoy the peace and tranquillity of the Jura region in our traditional French home
Weeks still available for summer/autumn 2023. Call or email for details.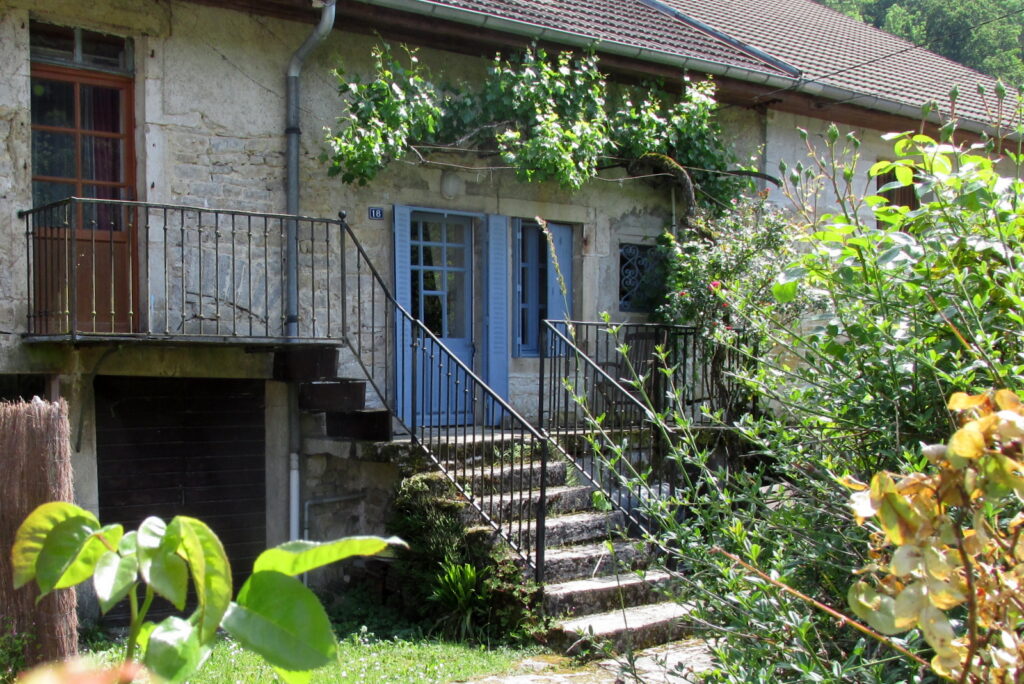 Set in Blois-sur-Seille, Jura, France, Maison McDonald lies in a hidden valley of outstanding natural beauty
This lovely self-catering holiday cottage has lots of character, stunning views and spacious, comfortable accommodation, including WiFi.
With its soft air and peaceful setting, you can totally relax – and also enjoy a wide variety of interesting places nearby.
Reservations
Email: lizandrobininyarm@yahoo.co.uk
Telephone: 078 9191 8625 or 016 4279 0766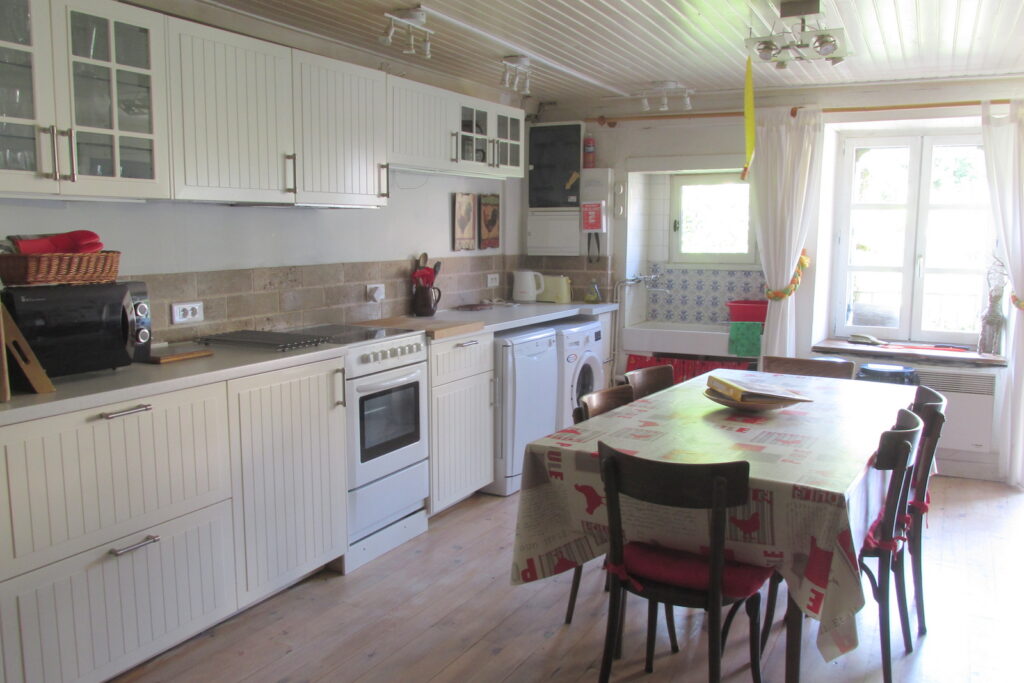 Delightful self-catering holiday cottage available year-round from £400 per week
The cottage has a spacious, very well-equipped kitchen/dining room with a small sitting area, a large, comfy sitting room, three big bedrooms, two bathrooms and Wi-Fi.
Outside are two small balconies and a small, pretty garden with steamer chairs.
There is a barbecue at the sitting area at the front of the cottage and one in the back garden.
Our guests all agree what a gem the cottage is!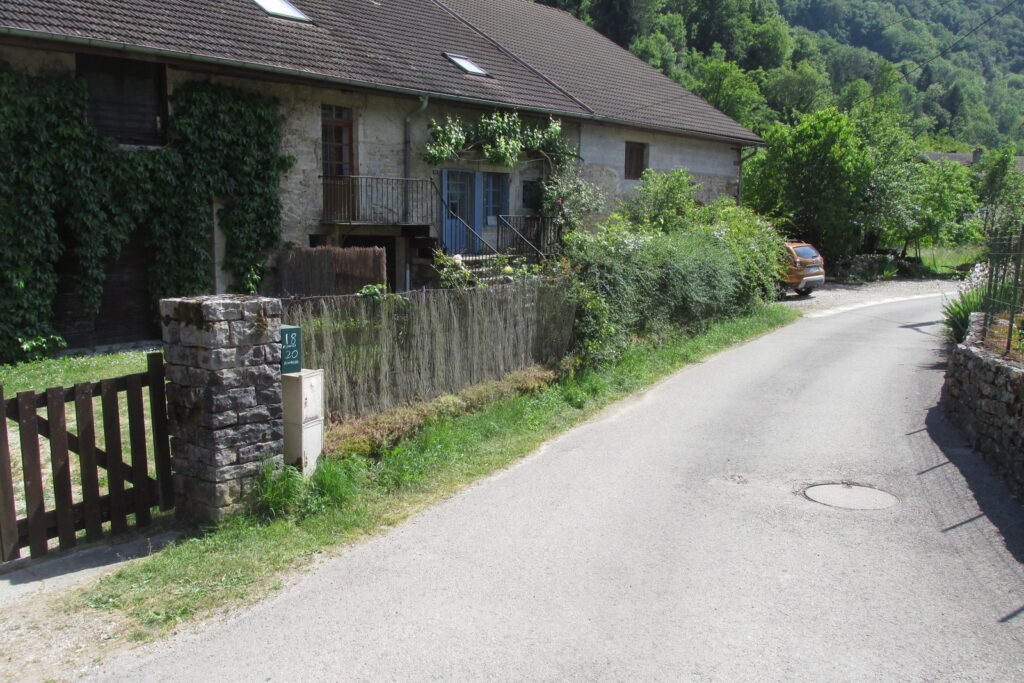 For a perfect French holiday come and stay in Blois-sur-Seille in the heart of the Jura
Blois-sur-Seille is situated between the historic villages of Baume-les-Messieurs with its ancient abbey, glorious waterfall, caves and restaurants and Chateau Chalon with its famous Vin Jaune, and spectacular views of the Jura.
Although you can walk to these interesting places, Blois-sur-Seille, with its three ancient bridges and its traditional square and Mont-lait, remains away from the tourists.
Together, our thirteen local communes are soon to be classified as one of the 18 'Grands Sites de France'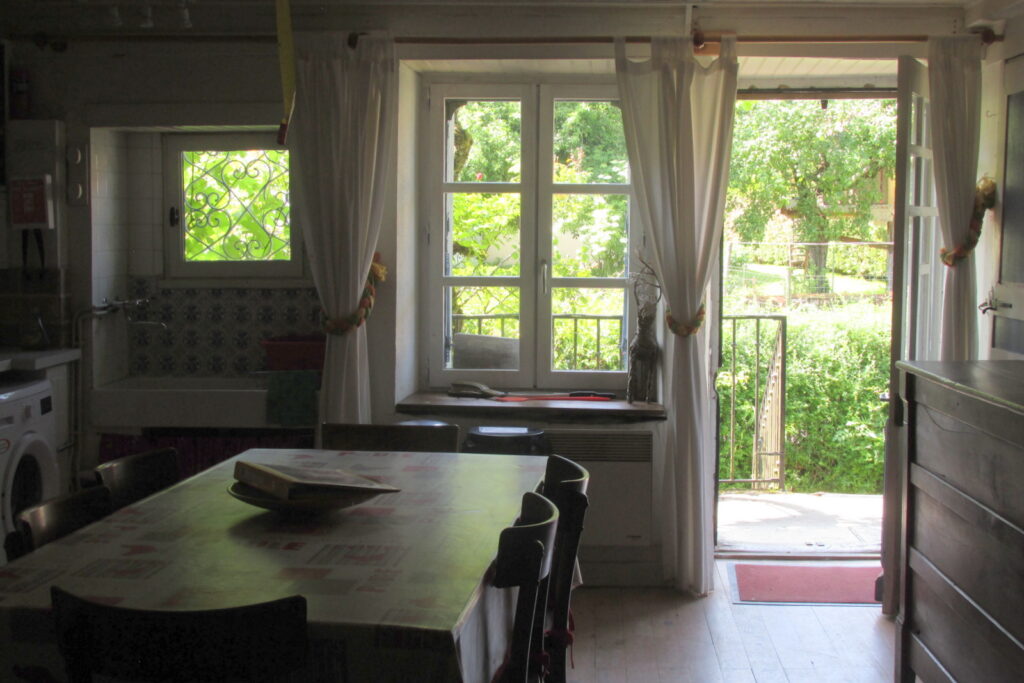 Accommodation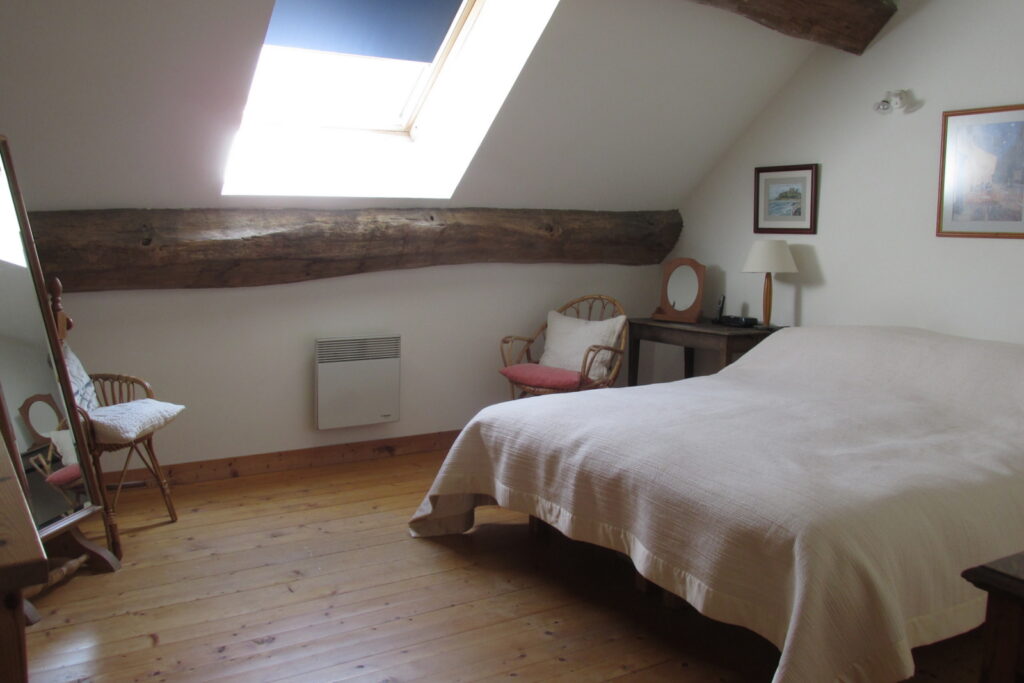 Reservation and rates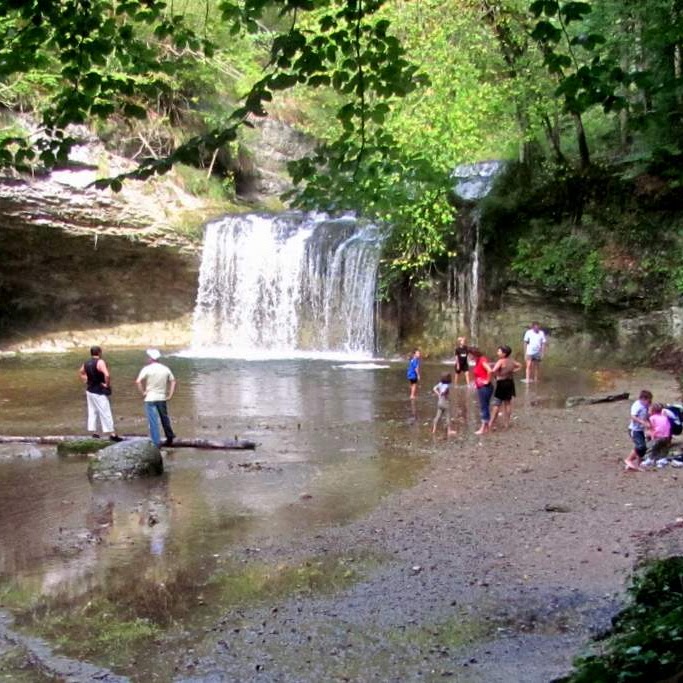 The Region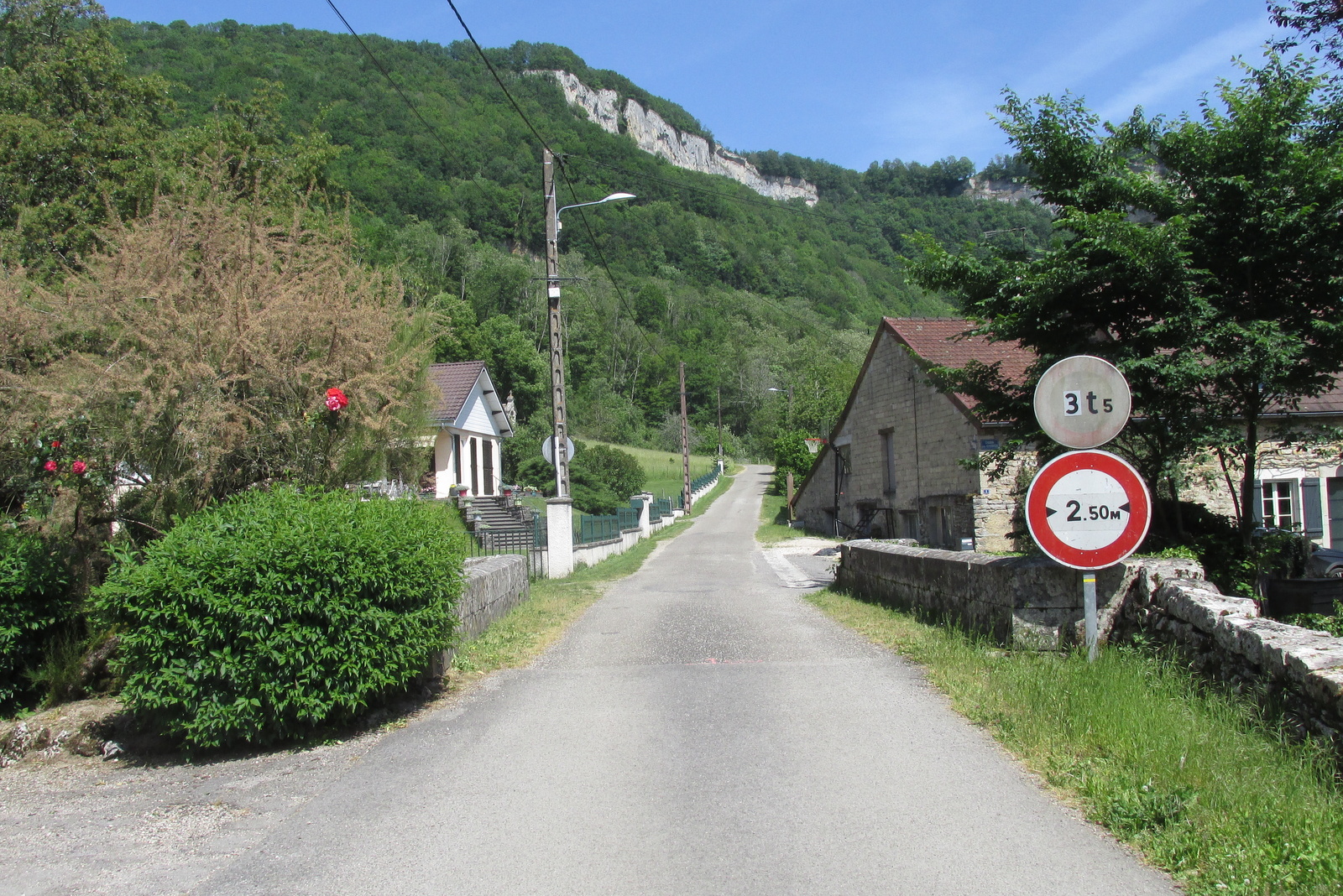 Location
Book your holiday at Maison McDonald
• Spacious and fully-equipped
• Sleeps up to 6 +children
• Available by the week
• Wi-fi
• Large comfortable sitting room
• Wood burning stove
• French and English TV, DVD, HI-FI
Email: lizandrobininyarm@yahoo.co.uk
Telephone: 078 9191 8625 or 016 4279 0766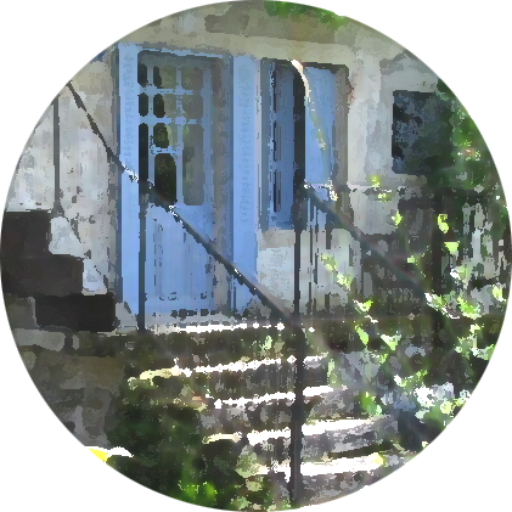 "A wonderful house"
"Thank you so much for letting us stay once more in your wonderful house. We hope to return at the same time next year- the boys won't hear about us going anywhere else!"
Jacquie, Dave, Chris, Dan, Tom and Ieuan
"We Loved the cottage"
"Loved the cottage and its position..
..wished we had come here for
two weeks instead of one."
Jill and Cyril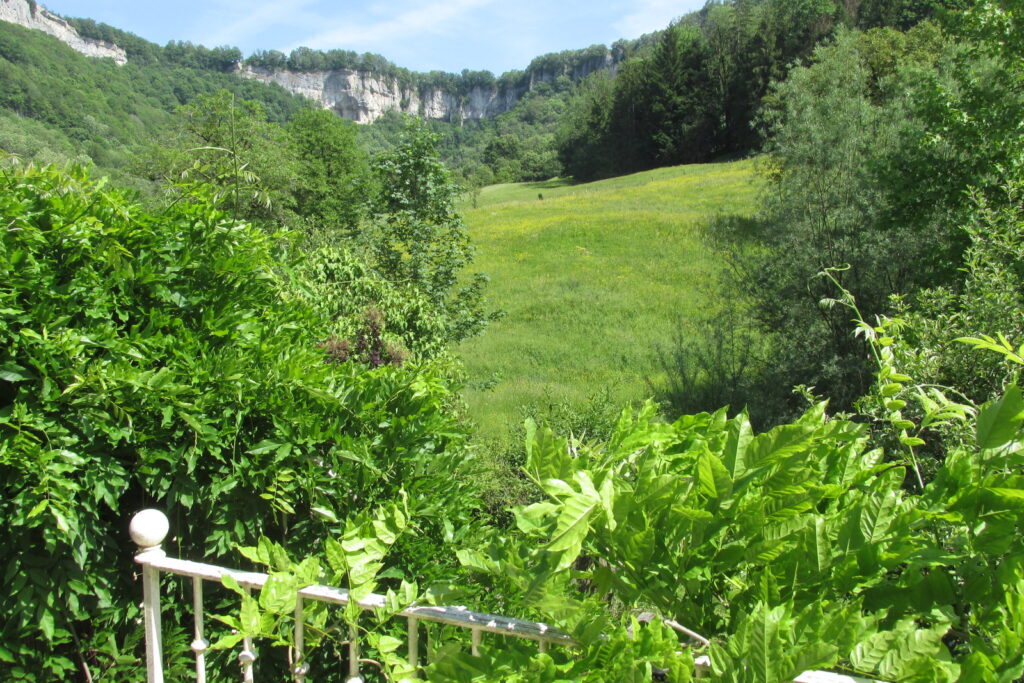 Pretty garden with a spectacular view
There is a pretty garden at the rear with steamer chairs and shady trees so that you can relax with a view of the stream, the reculee and very often the donkeys can be seen nearby.
The rear balcony is perfect for leisurely breakfasts and some of our guests stay here all day reading and soaking up the wonderful scenery. The small balcony at the front overlooks the paved terrace with its table, chairs and barbecue. The rear balcony and garden enjoys spectacular views of the valley.
Email: lizandrobininyarm@yahoo.co.uk
Telephone: 078 9191 8625 or 016 4279 0766
"Equipped with everything we needed"
"A wonderful stay, relaxing, walking and enjojing the peace of this beautiful part of France. We loved the village and the house was everything we hoped for, and more. Comfortable, homely and equipped with everything we needed."
Geoff, Jennie, David, Jo and Saskia.
"We loved the view from the back garden"
"We loved the view from the back garden, especially on the afternoon when we sat in the sun with a glass of wine and watched the donkeys in the field across the stream."
Stewart and Mary.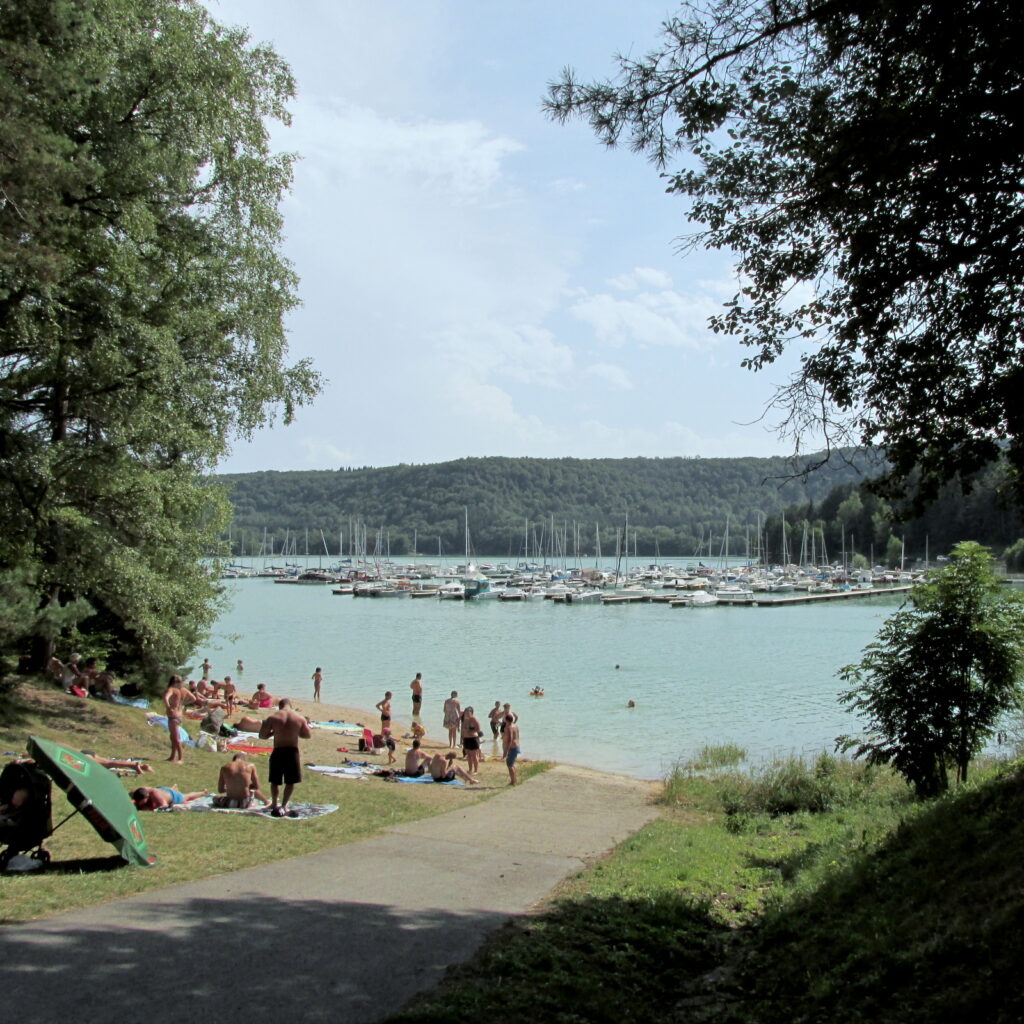 Discover the Jura – A huge range of activities for all ages within easy reach
You can enjoy walking, wine tasting, golf, horseriding, climbing, and cycling, with swimming, canoeing, water-skiing and pedalo fun in clear Jura lakes and rivers.
In addition to the attractions of the next villages of Baume-les-Messieurs and Chateau Chalon , the nearby towns of Lons-le-Saunier, Dole, Arbois, Salin-les-Bains and Poligny are well-worth exploring. Or venture further afield to Dijon, Beaune or Lyons to the west – or Geneva, Lausanne and the Col de la Faucile to the east.
Raymond Blanc's favourite Franche Comte restaurants are in easy reach.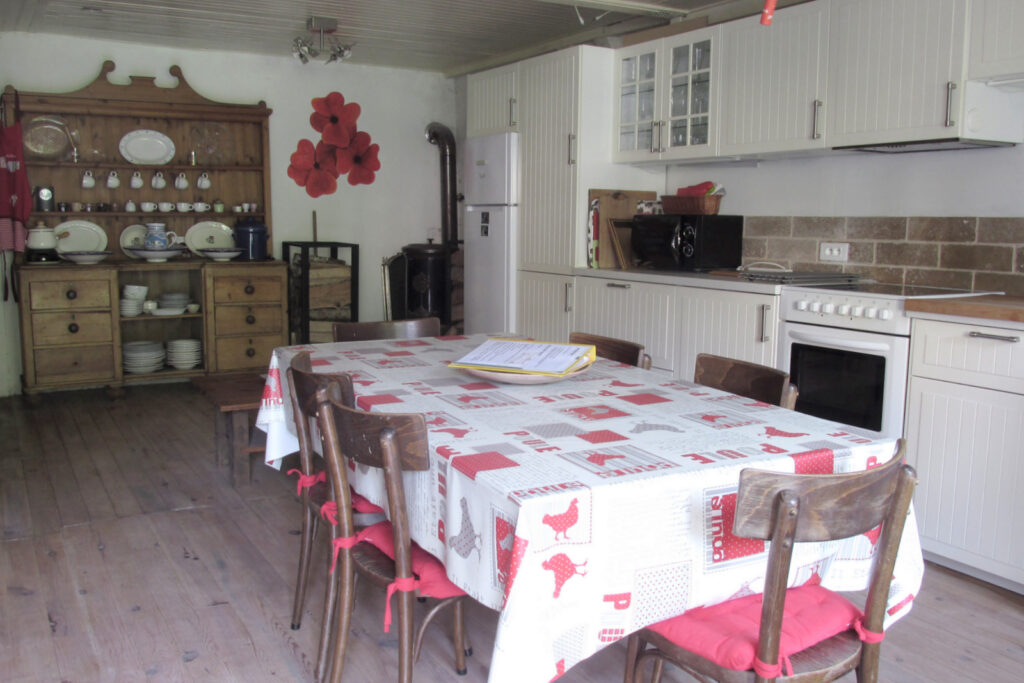 Fully equipped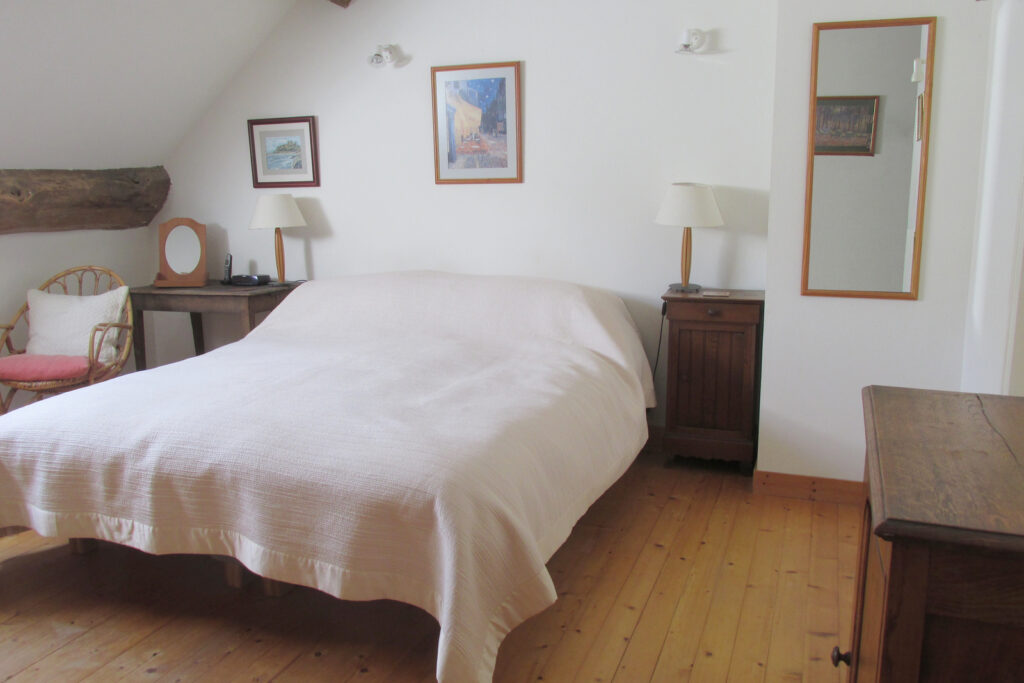 Cosy bedrooms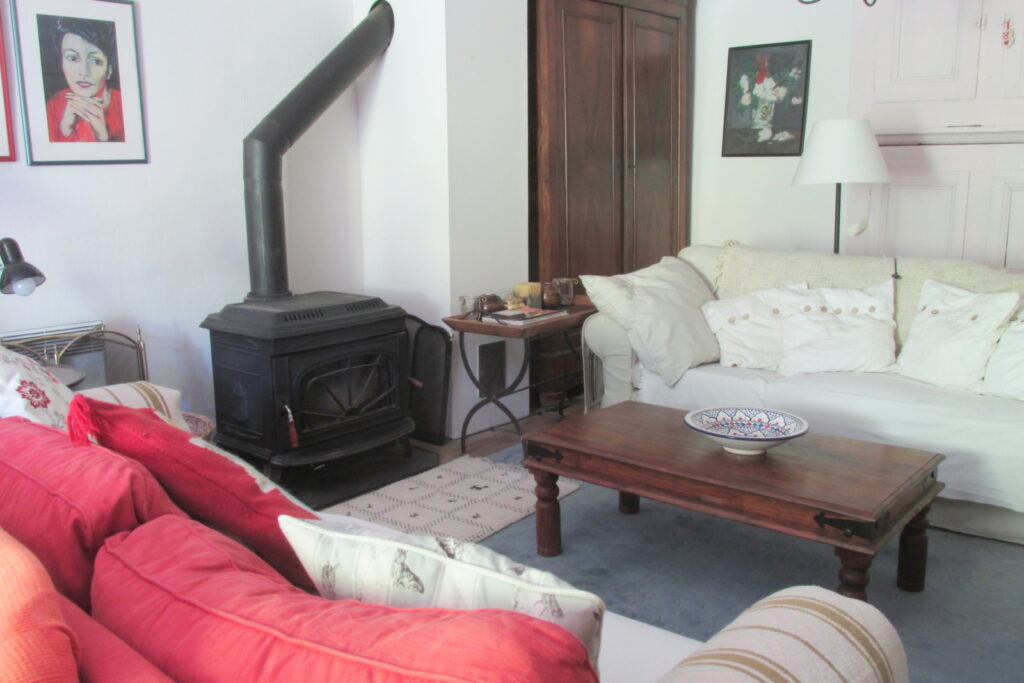 Comfortable lounge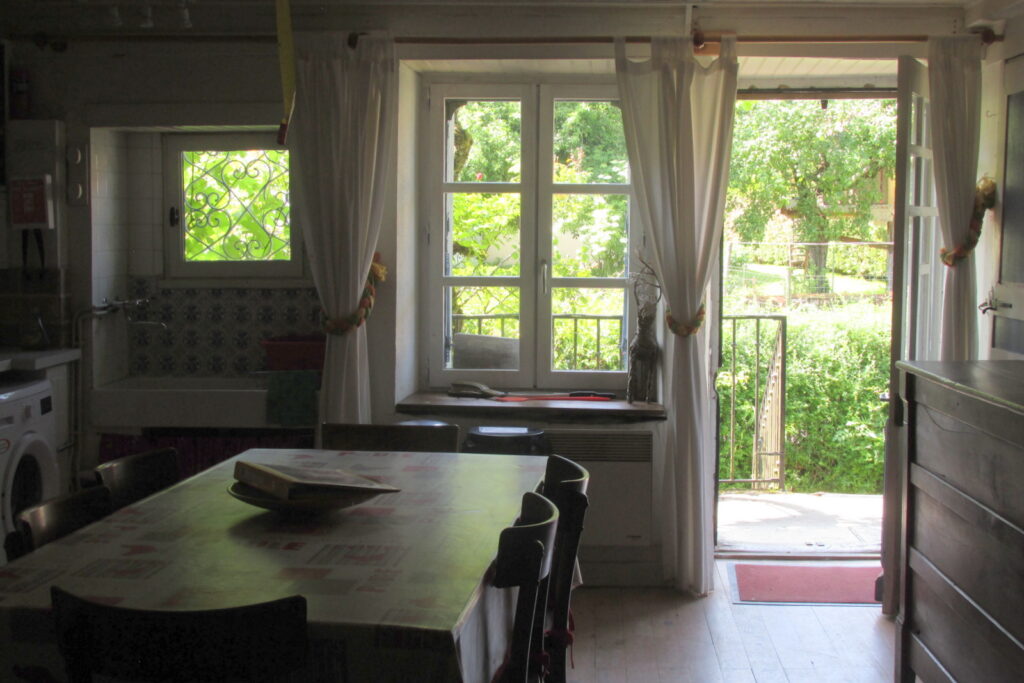 View from the kitchen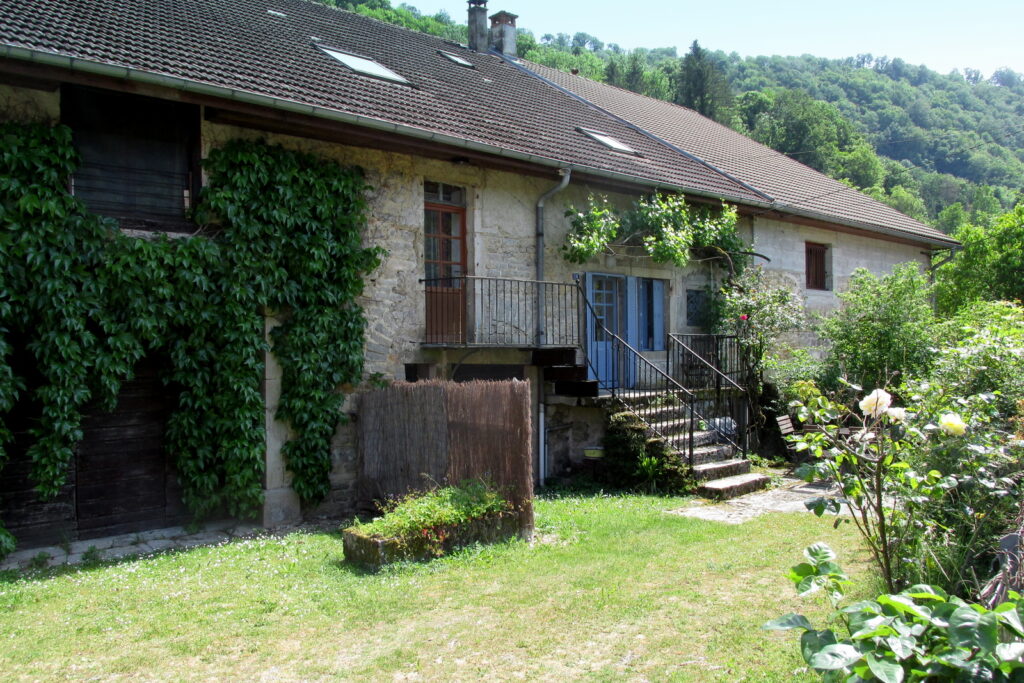 Maison McDonald – a beautiful, relaxed French hide-away, full of character
Available to rent all year round, it has a kitchen/dining room and a comfortable sitting room, which leads out to a balcony.
Fully equipped with Wi-Fi, it sleeps up to 6 adults in three spacious bedrooms, all with exposed beams. Two are doubles and one has two double beds in it.
To reserve your stay
Email: lizandrobininyarm@yahoo.co.uk
Telephone: 078 9191 8625 or 016 4279 0766